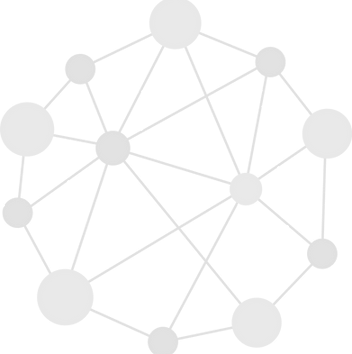 Ottawa
Citychurch network
The Ottawa CityChurch Network dreams of transforming Ottawa neighbourhood by neighbourhood through a network of simple house churches and urban outreach.
IN ESSENTIALS UNITY, IN NON-ESSENTIALS LIBERTY,
IN ALL THINGS LOVE
Who We Are
We are a broad movement of believers committed to the evangelical faith handed down to us primarily through the reformation and subsequent renewal movements. We are a free church movement, meaning that we hold on tightly to core evangelical essentials such as the deity of Christ, the authority of the scriptures, and salvation by faith alone in Christ alone, yet remain in fellowship with believers from many denominational backgrounds.
BELONGING TO ONE ANOTHER IN THE HOUSEHOLD OF GOD
Why Meet in Homes?
We meet in homes to intentionally model the relational community of the earliest churches. We foster active participation in our gatherings - each member bringing to the gathering what the Lord has led them to in their personal worship and scripture reading throughout the week. We observe the Lord's Supper as a family meal and an opportunity to proclaim the gospel to all who gather with us.What is a house church? This video helps to understand some of our thinking, but please contact us below if you would like to speak to us about our church.
PARTICIPATING IN THE MISSION OF JESUS CHRIST
Our Mission
The Ottawa CityChurch Network was founded by Pastor Dan Byrne. Dan is an ordained minister with the Evangelical Free Church and a Certified Mentor of the Antioch School of Church Planting and Leadership Training, an accredited church-based theological seminary.As a church network, we pay no salaries and our churches own no property. Any offerings we collect go toward meeting needs in our neighbourhoods and our foreign missions project. We are a missionary movement and very insistent about rejecting transfer growth from other churches. If you are interested in joining our movement from another church, we ask that you come with a blessing from your current church leadership.
"For everyone who calls upon the name of the lord will be saved"
this is all about Jesus
This video was made by a friend of ours, Israel Gimba, for a website called Capital Hope. This site contains amazing stories of how God has impacted men and women in the Ottawa region. God can do the same for you.If you are interested in taking a step toward Jesus, we'd love to take you through a study of the Gospel of Mark called Christianity Explored. You will discover what it is about Jesus that has changed the world and has the potential to transform your own life. Watch the trailer above and contact us if you are interested in this study.
Come and visit us at any of our gatherings
"NONES" AND "DONES"In a post-Christian city like Ottawa we understand that many people find it intimidating to enter into a church building either because organized religion has never been part of their lives (the "nones") or they became disillusioned or burnt out from the institutionalized church (the "dones"). These are the people we hope to invite into our homes - the un-churched and the de-churched. If this is you, don't hesitate to reach out to us below.
WILLING DISCIPLESPerhaps this vision of a simple, relational church interests you. You may be a great candidate form part of a core group of one of our churches. If you are not already part of a church body in Ottawa, by all means, reach out to us. Let's try to join you up with a house church in which you can grow. If you are interested in joining our movement from another church in Ottawa, we ask that you come with a blessing from your current church leadership.
POTENTIAL TEAM MEMBERSWe're seeking missionaries, young apprentices, and pastors to guide our house churches. Do you have a shepherd heart for people with a good reputation within and outside of the Christian community? Are you burnt out with the corporate nature of much of the evangelical church but you still desire to serve God's people in community? Has God called you to be a missionary yet you remain in Ottawa seeking his will? Consider as to whether you might partner with us.